---
Down A Dark Road - General PvE Guide For Immortal
---
Attention:
Any and all artwork featured in this guide are not mine.
All images included are either official, in-game, artwork or fan art.
All fan art will be credited below their respective images.
Attention:
I also recommend checking out
Sa1ka-solace-
's Immortal Guide for PvE:
[
Sai's Guide to PvE Immortal
]
It's currently being updated for the Re:Boot update but should be a much more informative
guide as my current knowledge/experience of Immortal is slightly lacking for Varnimyr and onward.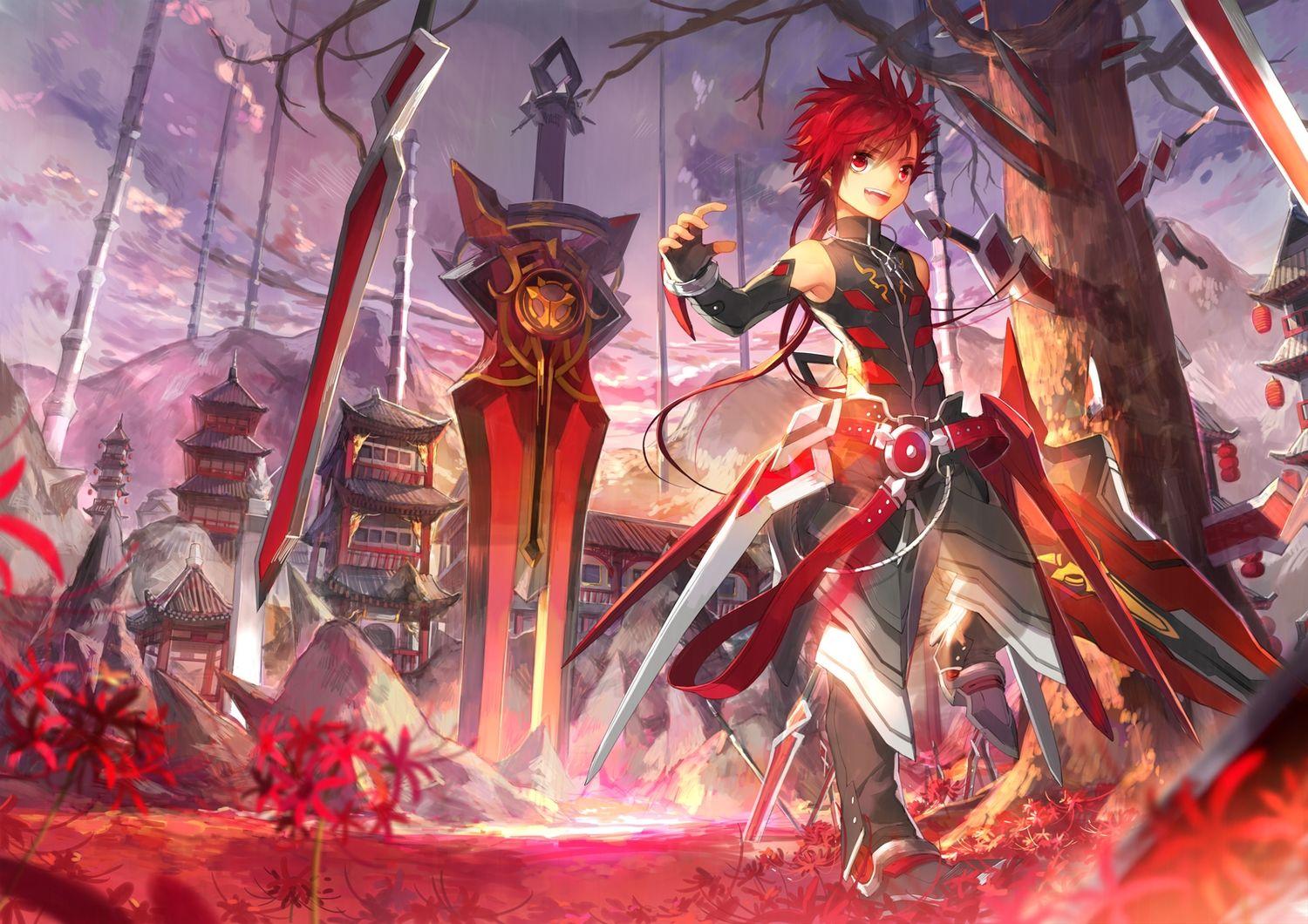 [-
Unknown
]
---
Hello and welcome to my guide for the second job class for the character: Elsword
This guide will explain each and every job, (Base - 3rd), their skills/passives, commands, and my
personal recommendations during that job.
Do remember that everything may not pertain to you and your play style, so
feel free to use this guide as a base to build on for your own personal builds and play styles.
Table of Content
:
1) Introduction
2) Way of the Sword System
3) Base Elsword
4) 1st Job - Sheath Knight
5) 2nd Job - Infinity Sword
6) 2nd Job - Infinity Sword: Transcendence
7) 3rd Job - Immortal
8) Force Skills
1)
Introduction
Lore
/
Background
: Elsword is an ambitious but hot-headed young swordsman trained by his sister Elesis, the leader of the Red Knights. Elesis left her little brother to lead a mission, never to return. Elsword now searches the land for two things: El, the precious gems that power his kingdom, and his missing sister. (Credit to
ElWiki
)
Elsword has his fair share of benefits and draw backs, listed below are the main ones you may most likely experience while playing him:
Pros
-
Basic melee character that wields a sword. Simple movement, commands, and skills that are easy to learn/use.
High base HP and increased defense, allowing for more leniency for mistakes.
Simple unique character system that is easy to use and has great benefits!
Great for both enemy clearing and damage dealing to bosses.
Cons
-
Very simplistic and underwhelming style compared to other characters/classes, making him not as interesting to play.
Slow movement/attack speed, clunky commands. Can be remedied quickly with investment and practice.
Can be a disruptive class for party members if the player is new or inexperienced.