Throughout Elsword's history, many have attempted to create guides for newer players, but fail to keep them up-to-date. Content has been added, revamped, or deleted entirely. Changes in the progression of Elsword has discouraged many from keeping guides up-to-date, leaving newer players on their own to figure out Elsword's various mechanics.
This flowchart is intended to be used as a progression road map for newer players through the progression of Elsword while simultaneously making it easy for endgame players to help give their opinions and update the flowchart accordingly as content changes.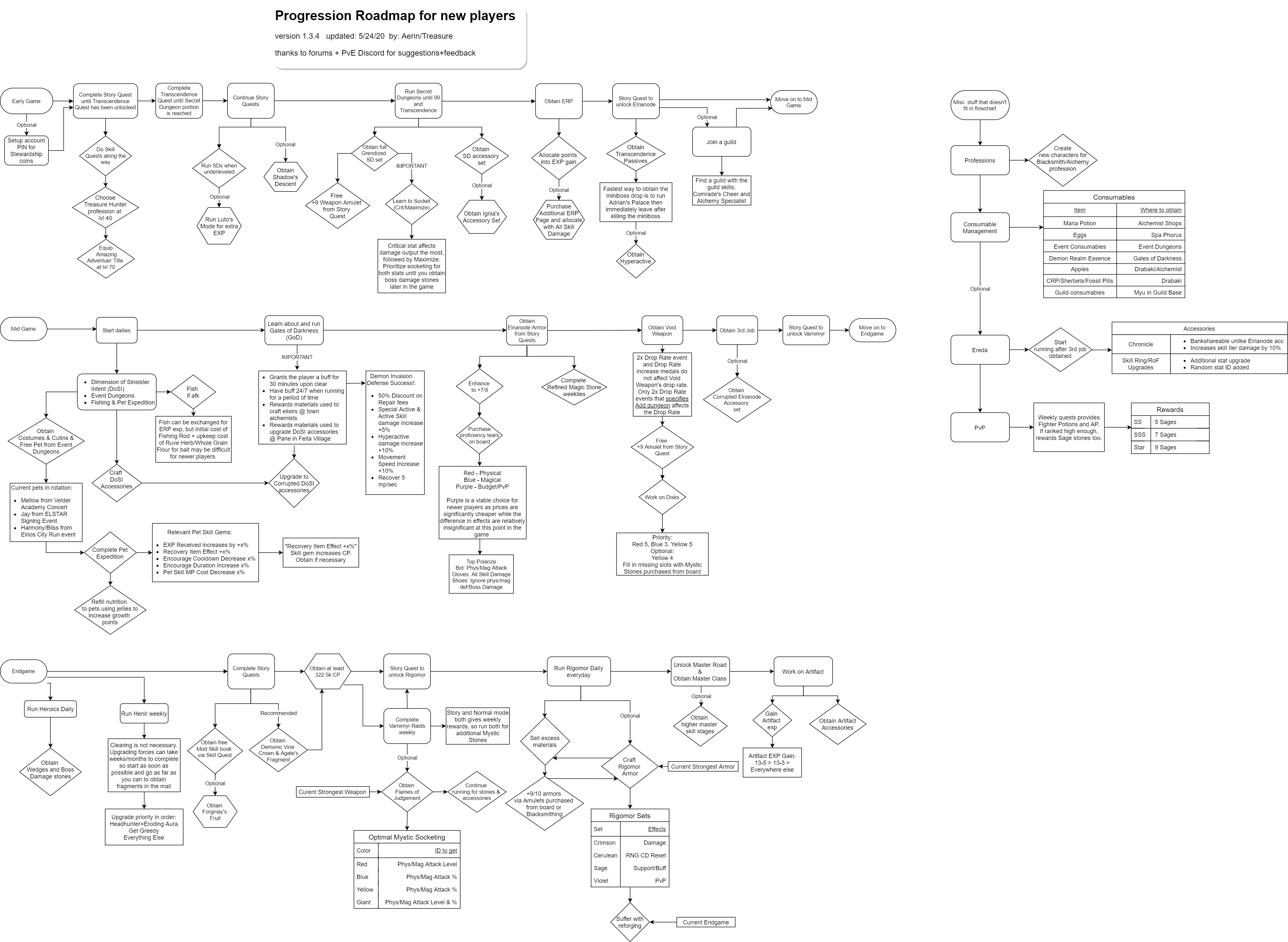 Text version: (messy bc forums didn't transfer from document very well, will fix later) (outdated, will fix later)
SPOILER
To reiterate, this flowchart is intended for newer players to use as a reference for their Elsword progression experience.
If anyone has any suggestions and/or feedback to improve the flowchart, feel free to make a post and the flowchart will be updated as seen fit.